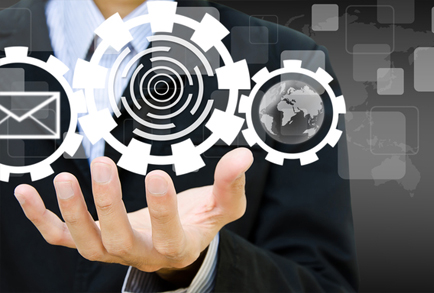 Effivity offers a comprehensive suite of ISO QHSE software to implement and manage ISO 9001, 14001, ISO 45001 and ISO 22000 standards effectively. Our mission is to offer competitive, practical and user-friendly solutions that makes the ISO compliance value adding, fast and simple.

Effivity is developed by Effivity Technologies Pvt Ltd – a global organization head quartered in USA with offices in USA, UK, Singapore, Hong Kong, India, China, South Africa, Nigeria, France, Germany, Turkey, Saudi Arabia, UAE, Qatar and Nigeria.

We transform your organization in a responsive and agile organization that marches far ahead of the competition by rethinking and redesigning processed and workflow. Heavy and slow-moving processes turn into supple and quick responding. We make sure that you get a sustainable competitive benefit by enhancing efficiency in the work environment.

Through agility, scalability automation and profound business values, we help enterprises move from legacy system to cloud based environment. Increase capacity management and make optimum utilization of your resources. We overcome common obstacles and difficulties felt by clients during ISO implementation by compiling our profound knowledge and understanding of ISO requirements.